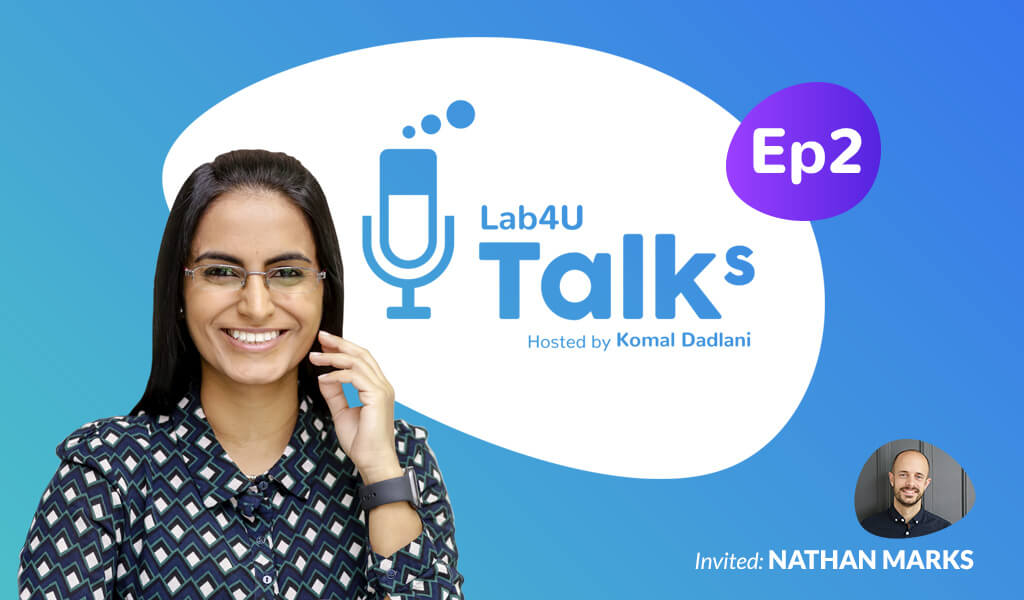 Lab4U Talks. Episode 2: Building communities of practice while implementing Lab4U
In the previous episode, Komal spoke with Nathan about the achievement gap, and his experience as a teacher in the US and in Mexico. In this 2nd. episode we talk about how we could solve the problems in science education building a better future.
At Lab4U we are moving the needle to make sure students have access to quality science education.
To make education accessible, Lab4U partnered with the US Embassy and CEMEX to launch a scholarship program for science teachers in Mexico, empowering them with tools to change the way they teach science remotely.
Listen to this episode and learn how Nathan built a community of practice with science teachers making a difference in the lives of thousands of students during a pandemic.
Episode Outline:
min. 01:30: Introductions
min. 03:00: How is Lab4U working with schools around the world
min. 05:30: Partnering with the US Embassy and CEMEX to empower the future of the workforce
min. 07:15: Lab4U scholarship program
min. 08:40: Training and Professional Development
min. 14:10: Communities of practice
min. 21:00: Building a better future and scaling a high impact program
min. 22:05: Learnings from this program and closing remarks
Technology is a means to an end, and not the object.
We believe in the power of technology to build a better future, but technology is a means to an end, and not the object.
In Ed-tech, between technology and education, education comes first where pedagogy and instructional design play a key role in this paradigm.
Joining forces to empower the future of the workforce with CEMEX and the US Embassy
With the support of the US Embassy and CEMEX, Lab4U launched a program that sponsored a group of committed teachers from different states of Mexico.
During the pandemic, a large number of teachers had to re-imagine the way they teach .
If teachers were overburdened before, during a pandemic with remote teaching and distance learning, teaching science or any other subject, just got more demanding.
To support the teacher community in Mexico, 2 sponsors in collaboration with us, decided to help a group of teachers. Empowering them with tools so that they can teach science in an engaging way with technology and with a proper instructional design using inquiry-based learning.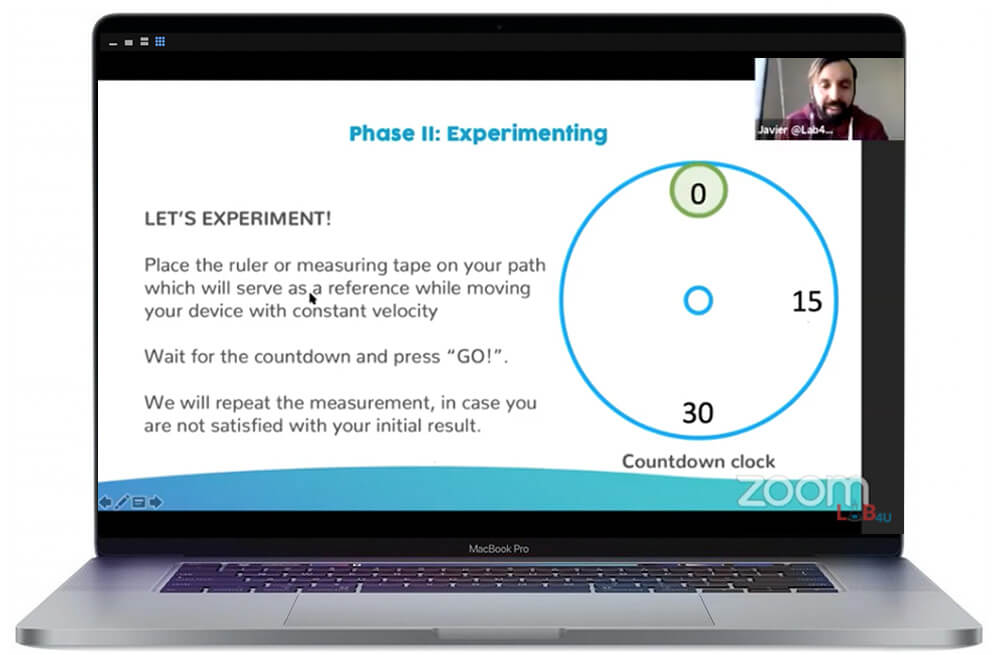 Lab4U provided different professional development sessions through webinars and Lab4Physics for their students.
With Lab4Physics students transform their smartphones into science labs, not just virtual labs through simulations, but remote science labs using the built-in sensors of smartphones and tablets.
In This episode
Nathan Marks shares some inspiring anecdotes about teachers from different backgrounds and states of Mexico (some even from rural Mexico) who are currently teaching inquiry-based science to students through smartphone technology.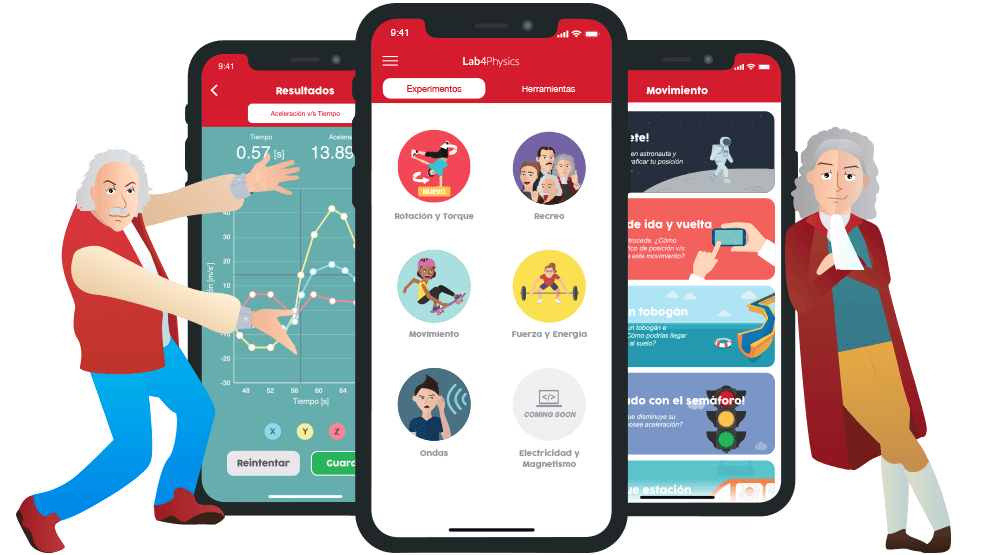 We know that many classes have gone online or hybrid, where technology plays a crucial role, however we understand that technology is not the silver bullet, because one can have a traditional theoretical class through Zoom or Meet or Google Classroom with the same powerpoint without the proper instructional design for an online lesson and expect a lot.
Nevertheless, we believe that pedagogy plays an important role in the learning process, be it in person, or online.
At Lab4U we are supporting teachers to perform inquiry-based activities with their students as learning is much more significant, long lasting and meaningful when students have the chance to learn by doing. Nathan shares how even students from rural Mexico were able to experiment hands-on and take charge of their own learning.
Nathan explains how the latter is achieved by hands-on experiments with a guided approach using inquiry-based learning, where we focus on the pedagogy as opposed to the traditional class. With this approach students lose their fear of making mistakes and that's what experimentation is all about! At Lab4U we know there is pedagogical importance in uncertainty and error.
In STEM areas there is generally a fear of these subjects being difficult, boring, and not for everybody and this is based on the traditional model that prevails in many schools, where students experience science as "second hand" where we learn about science, the work that others did. But they are not actually engaging in the scientific process themselves.
Building communities of practice
However, Nathan explains that despite the challenges of distance learning and not having a physical lab space, getting students the access to a smartphone that is now a lab has been useful in shifting mindset and changing paradigms, having students taking the initiative to work beyond Lab4U's lab report and participating in science clubs.
The second insight Nathan shared was around building communities of practice between teachers, where they shared their experiences and learnings between peers. Here Lab4U is fostering and moderating these spaces.
Nathan shared an anecdote of one of our experiments: Moonwalk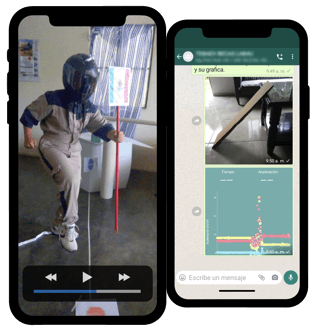 Picture Description: Students sharing their experience using Lab4Physics during the pandemic. All photographs are shared with parents permits through the teachers.
In conclusion, Nathan shares the importance of pedagogy and communities of practice.
And we share the impact that Lab4U's implementations have in communities that need it the most.
Highlights of this episode:
Importance of inquiry-based learning during a pandemic
Building communities of practice with empowered teachers
Inspiring students to love science and overcome their fear of making mistakes.
Lab4U knows that STEM jobs are in demand, we need today's youth to be tomorrow's changemakers to solve humanity's challenges.
We expect our work to transcend, supporting teachers and students to build a better future.
So we want to thank all teachers, students, parents, and sponsors like the US Embassy and CEMEX for being part of this mission.
To learn more about us. You can listen Lab4U Talks in: Spotify, Google Podcast, Apple Podcast or you could listen to Lab4U's YouTube Playlist
Visit us at: www.lab4u.co. You can also write to us at: [email protected]
This episode was recorded in our homes, so working remotely.
Audio Production: Jose Ferrada, Lab4U. Distribution: Más Más
Music Credits: Cool Intro – Stings by Kevin MacLeod is licensed under a Creative Commons Attribution license.
You can listen to this podcast on Apple Podcasts, Spotify and Anchor.