Our Story

Lab4U is a rapidly/growing Chile,USA,Mexico based company with the dream of democratizing access to a quality science education.
We are educators, biochemists, engineers, and dreamers who believe a different world is possible: a world in which all students, no matter their background, have access to an education that both inspires their curiosity and opens new pathways of opportunity.
That's why we're committed to putting the best educational tools in front of teachers and students. We believe the next Einstein or Marie Curie could be in a classroom today anywhere in the world. Discovering her is only a matter of inspiring her.
Founder Story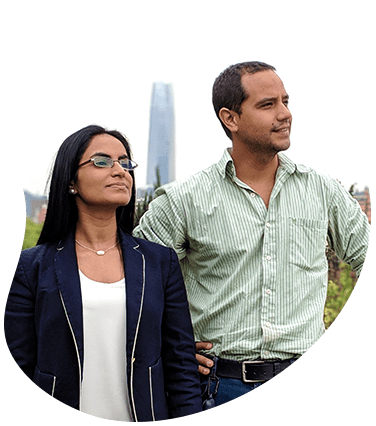 In 2013, co-founders Komal Dadlani, a Chilean biochemist, and Álvaro Peralta, a Colombian software engineer, met at a startup weekend in Santiago, Chile. They realized they had similar experiences in their science education: though they both studied at some of the best schools in Latin America, their science labs lacked infrastructure and equipment and they found much of their science education theoretical, and uninspiring.
Komal and Álvaro realized this situation is even more dire for students who aren't lucky enough to attend top schools: in Latin America, up to 88% of schools don't have science labs, and in those that do, much of the equipment is out of date.
They set out to change this.
Since 2013, Komal and Álvaro have led Lab4U as we develop tools to democratize access to a quality science education. From its beginnings in Chile, Lab4U has reached tens of thousands of students and teachers around the world.
Komal and Álvaro feel that the key to a more just and equitable world starts with reducing inequities in education. Lab4U hopes to be a part of a world in which students everywhere have the chance to learn physics, chemistry, biology and other subjects in a more engaging student-centered way, positively impacting their futures as individuals and building a fairer world.
Learn more about our 
leadership team
Culture
At Lab4U, we believe talent is universal, but opportunity isn't. We believe the next Einstein or Marie Curie could be in a classroom anywhere in the world right now. The key to unlocking her potential is to inspire her.
At Lab4U, we believe that STEM (Science, Technology, Education, and Math) are key for success in the 21st century. As such, we have an obligation to ensure all young people leave school with a deep, conceptual understanding of these key subjects.
At Lab4U, we seek to increase the presence of under-represented groups–women, minorities, immigrants–in STEM careers.
At Lab4U, we believe teachers are some of the hardest working, most dedicated professionals in the world. We seek to give them the tools they need to be successful; to inspire and to have a lasting impact on each of their students.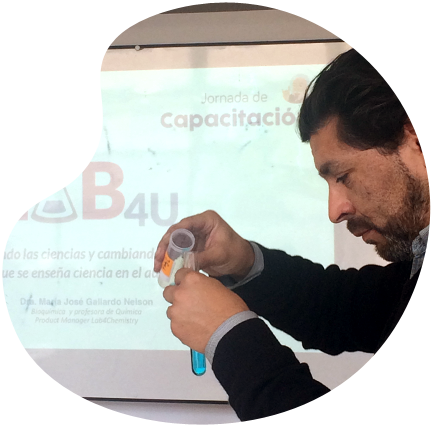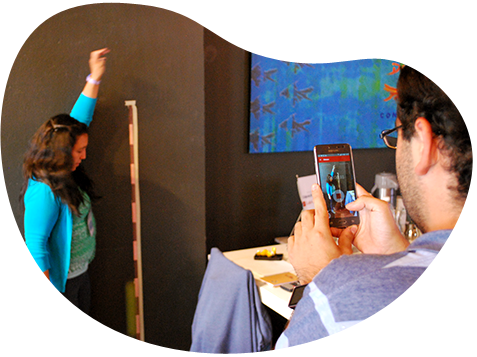 At Lab4U, we value diversity, equity, inclusiveness, both within our team and in the classrooms where we work.
We are a horizontal, multidisciplinary, young team, eager to tackle some of the world's toughest challenges through our work.
We're willing to fail fast, and value data-drivenness and reflection as tools for growth.
We seek to grow quickly to reach as many students and teachers as possible with the best quality content for science education.
At Lab4U, we're on a mission to change the world.
Will you join us?