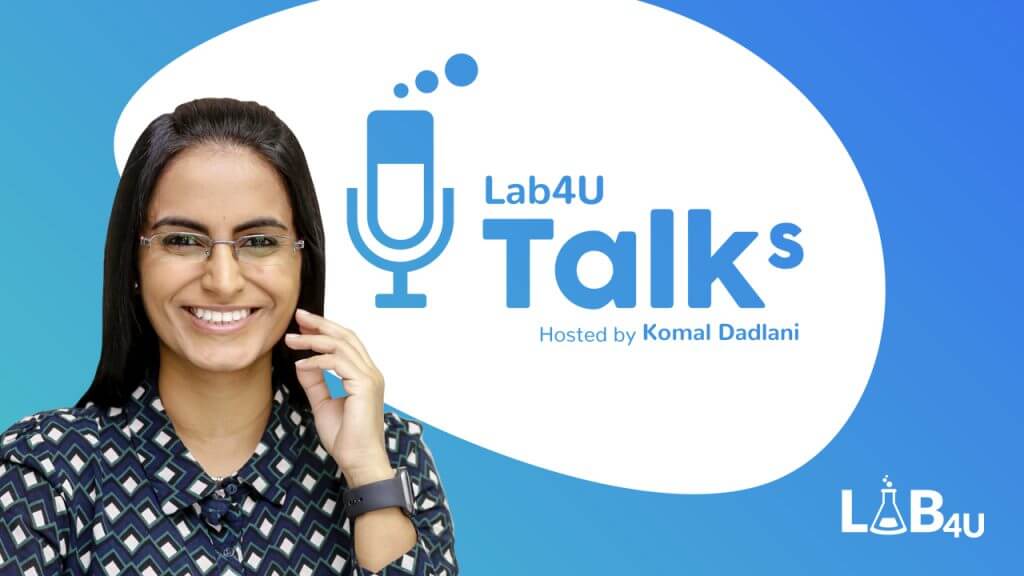 Re-imagining science education: New Podcast Lab4U Talks, by Komal Dadlani
Hello everyone, my name is Komal Dadlani and I am the CEO and co-founder at Lab4U. Our mission is to democratize science and change the way science is taught.
Transforming smartphones in science labs
At Lab4U we are transforming smartphones and tablets into completo science labs. Leveraging and taking advantage of the built-in sensors that mobile devices already have so that every student and teacher around the world can have a lab in their pocket.
We believe that behind great education technology, there needs to be great content and pedagogy. At Lab4U we are developing inquiry-based instructional material and we are supporting teachers through professional development.
Re-imagining science education
We are launching Lab4U Talks, a podcast to share our experience in education, science and technology while giving new perspectives on the problems of science education. And hopefully sparking some dialogues that could be of interest to our community of science educators.
One of the keys to educational transformation is to increase scientific literacy and develop 21st-century skills to prepare our youth for the future of the workforce and STEM related careers.
At Lab4U, we truly believe that talent is universal but opportunities are not, that is why we want to empower teachers and students to be part of the change wherever they are.
In this podcast when talking about science education. We will focus on topics and questions that we are passionate about, such as:
What is inquiry and why is it important?
What is scientific literacy and why is it an important part of good informed citizenship? Especially when we have to develop critical thinking when it comes to decision making.
Pandemic, also a educational crisis
We started this podcast at a historic moment: during a pandemic that represents not only a health crisis, but also an economic, social, and educational crisis where more than 1.5 billion students have been affected by the closure of schools.
Almost overnight, the entire educational system has been forced to rethink the way we teach and learn.
As we experience the shift to a post-pandemic world, we want to shine a light on the opportunities and challenges that education technology poses focusing on methodologies that can ensure that student learning is more significant than ever.
Many have talked about homeschooling, which is when parents or guardians take charge of the education of their children at home and what we are seeing now goes beyond that, since it is "Home staying remote schooling", that is.
Online learning vs. emergency remote teaching
We stay at home and there is an educational institution that is making the effort to teach us remotely. We have educators sending material, teachers on Zoom video call or some other video conferencing tool, an effort that we deeply admire.
During this pandemic, we also ask ourselves, is this "online learning" or is it really "emergency remote teaching" without a proper instructional design?
Can we take the same power point presentation that we used in the classroom and use it on zoom call for example?
Here we must speak about instructional design and pedagogy and how can we effectively apply different methodologies such as active learning, inquiry-based learning, project based-learning and much more.
This is just a peek at the many science and education-related topics we hope to address in Lab4U Talks.
We hope that these insights will be useful for you in your day-to-day work with your students and also, in your educational communities.
At Lab4U, we are passionate about science education and we are excited to share our passion with you.
We hope you enjoy this podcast as much as we enjoy producing it.
Thank you for listening!
Moreover, here in this blog, you can read our note podcast episode 1.
Visit us at: www.lab4u.co or write to us at: [email protected]
Audio Production: Jose Ferrada, Lab4U. Distribution: masmas (++)
Music Credits: Cool Intro – Stings by Kevin MacLeod. Licensed under a Creative Commons Attribution license (https://creativecommons.org/licenses/…)