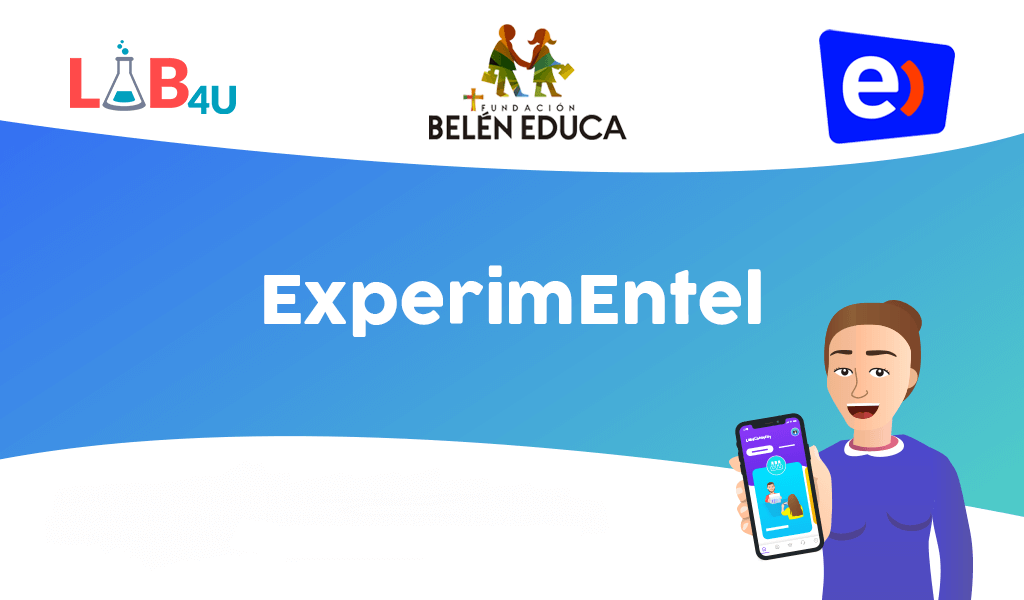 Digital Transformation
STEM Learning
Technology
Entel Spearheads Critical STEM Education Expansion via Inventive Digital Learning in Partnership with Lab4U
Both companies are proud to announce the launch of "ExperimEntel," a pilot project to promote STEM skill development in young people across four Belén Educa Foundation schools.
Entel and Lab4U are two companies famous for their innovation and commitment to social impact through education. Therefore, this partnership is a natural one of aligned values for the future. The program will share Lab4Physics, Lab4Chemistry, and Lab4Biology with more than 400 students and six teachers across the San Francisco de Asís, Lorenzo Sazié, Arzobispo Crescente Errázuriz and Cardinal Raúl Silva Henríquez schools, all of which are part of the Belén Educa Foundation. Students and teachers can then use the tools to facilitate on-site and at-home experimentation. Each Lab4U exercise promotes a methodological approach to inquiry, which in turn positively affects student learning, as proven by the IDB.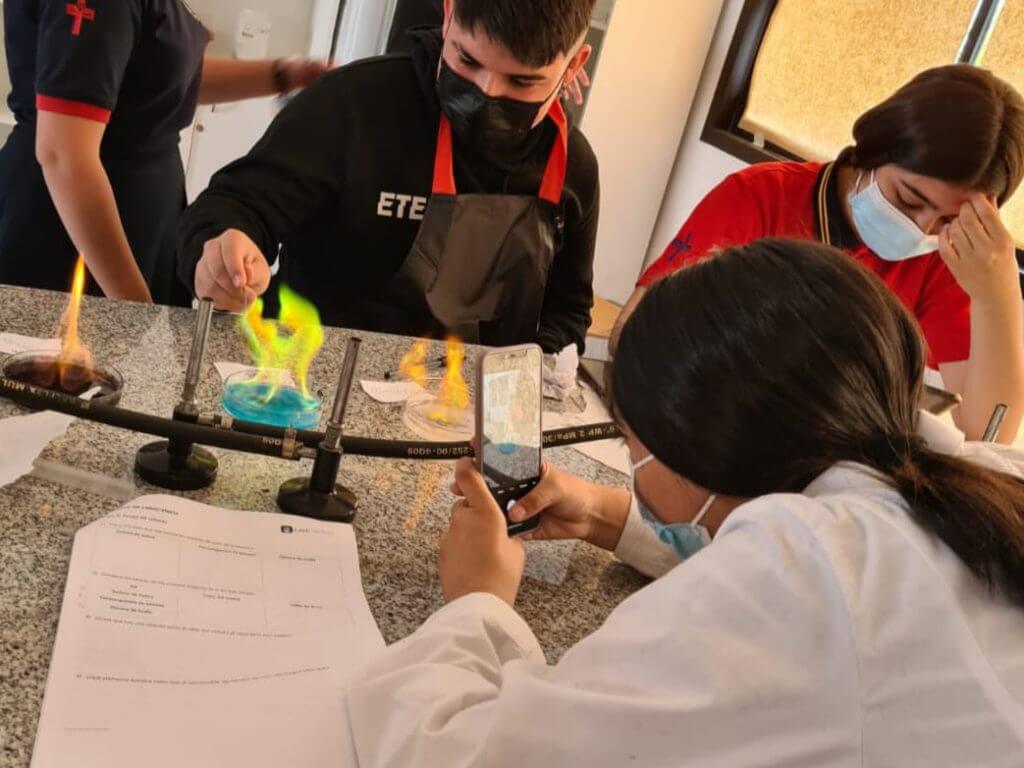 In recent years, the paradigm of how science is taught and learned has changed. With this project, Entel and Lab4U will address the importance of promoting STEM skill development in young people and, by extension, will grow scientific literacy in our educational communities. As a result, the pilot project "ExperimEntel" will also foster a more widespread development of 21st-century skills that will be critical for finding solutions to the challenges of the future.
"It's important to support and promote initiatives that encourage science and technology education, especially for young people, as they are strengths that will be crucial to further technological advancements. The good news is that children are showing a lot of interest in expanding their knowledge in these disciplines, because they understand they are an important part of the future".

Jimena del Valle, Director of sustainability at Entel
To commemorate ExperimEntel's launch, Lorenzo Sazié School held the "Let's Live Science" event on Thursday, October 28. Attendees included four of the school's teachers and twenty students, as well as the Entel, Lab4U, and Fundación Belén Educa teams, including all 16 Belén Educa professors from various institutions.
During the event, participants were split into two groups: in the first, Professor Javier Baeza from Lab4U led the students and Belén Educa teachers in a "Measure and See Science" activity; in the second, Professor Katherinne Rojas taught Lab4U's camera tool and colorimeter to the remaining teachers. In the end, all participants reunited for a final reflection and to give a few words of thanks.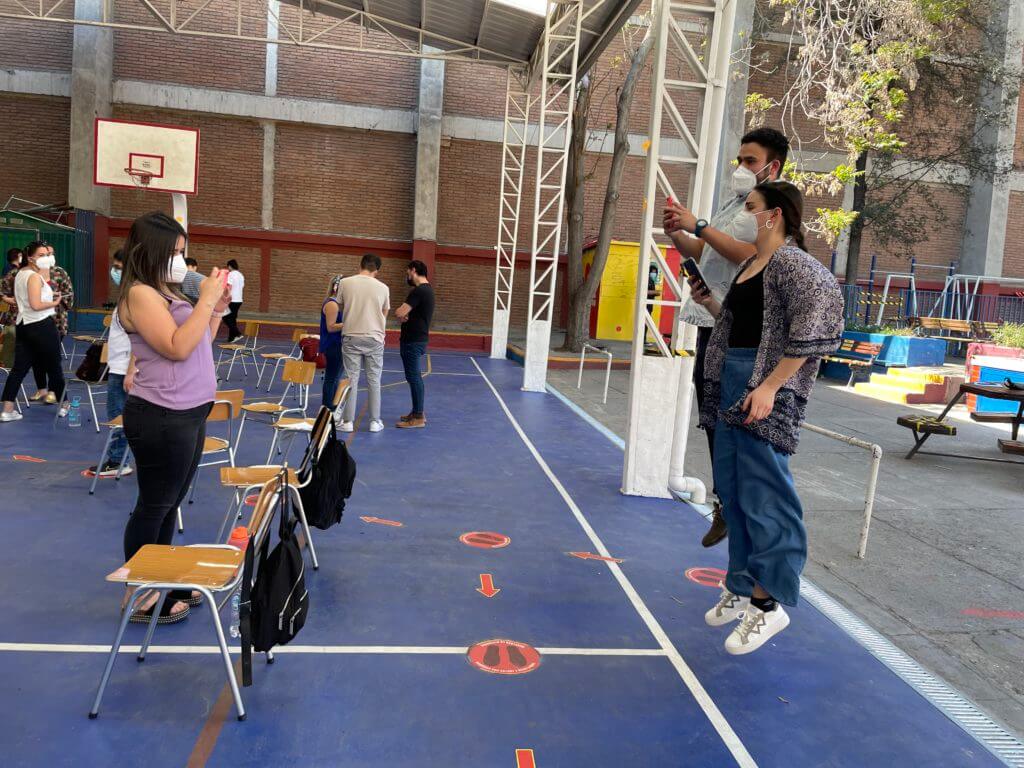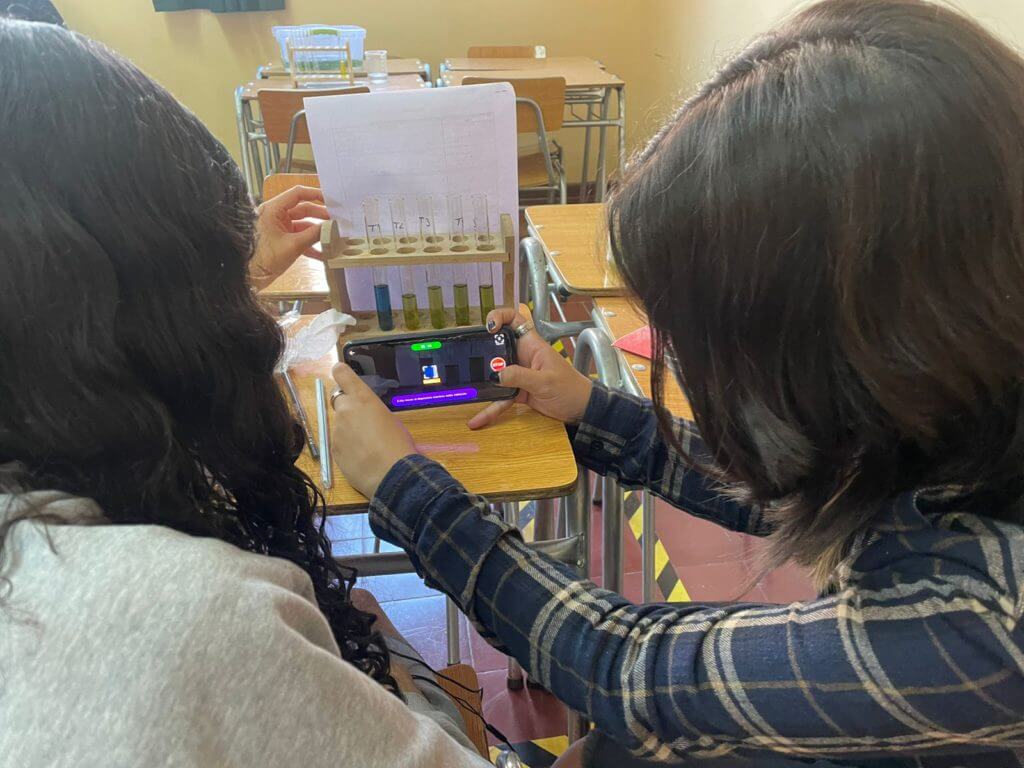 "At Lab4U, we are proud to partner with Entel's talented team, which regularly supports the training of young people and teachers at Belén Educa Foundation. Together, we hope to continue to inspire future agents of change through innovation, science, and technology in our country".

CEO & Co-founder Lab4U, Komal Dadlani
We invite you to join us in making access to STEM education universal and take an active role in transforming our society for the better.