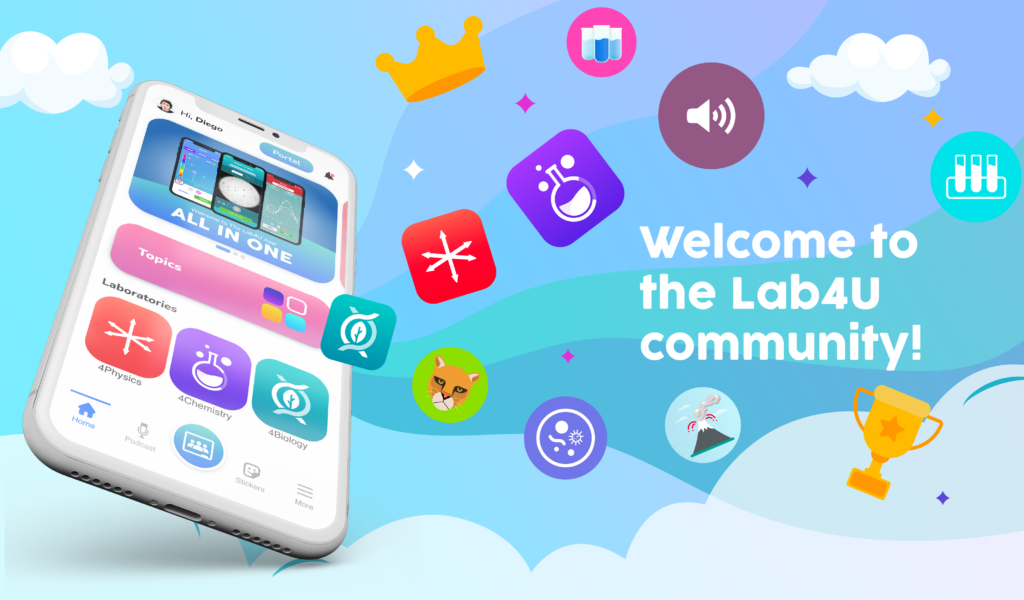 Welcome to the Lab4U Community!
If you are reading this, you are probably a new Lab4U user. Welcome! We want to thank you for joining our science learning platform. We love seeing more people interested in exploring and experimenting with the world around us.
 At Lab4U, we believe that science is an incredibly powerful tool to help us understand and solve the challenges of the modern world. That's why we created a platform that allows anyone to learn science from anywhere at any time. We have designed a variety of digital resources that allow you to carry out experiments and lab activities in an easy and accessible way, using mobile devices such as smartphones and tablets.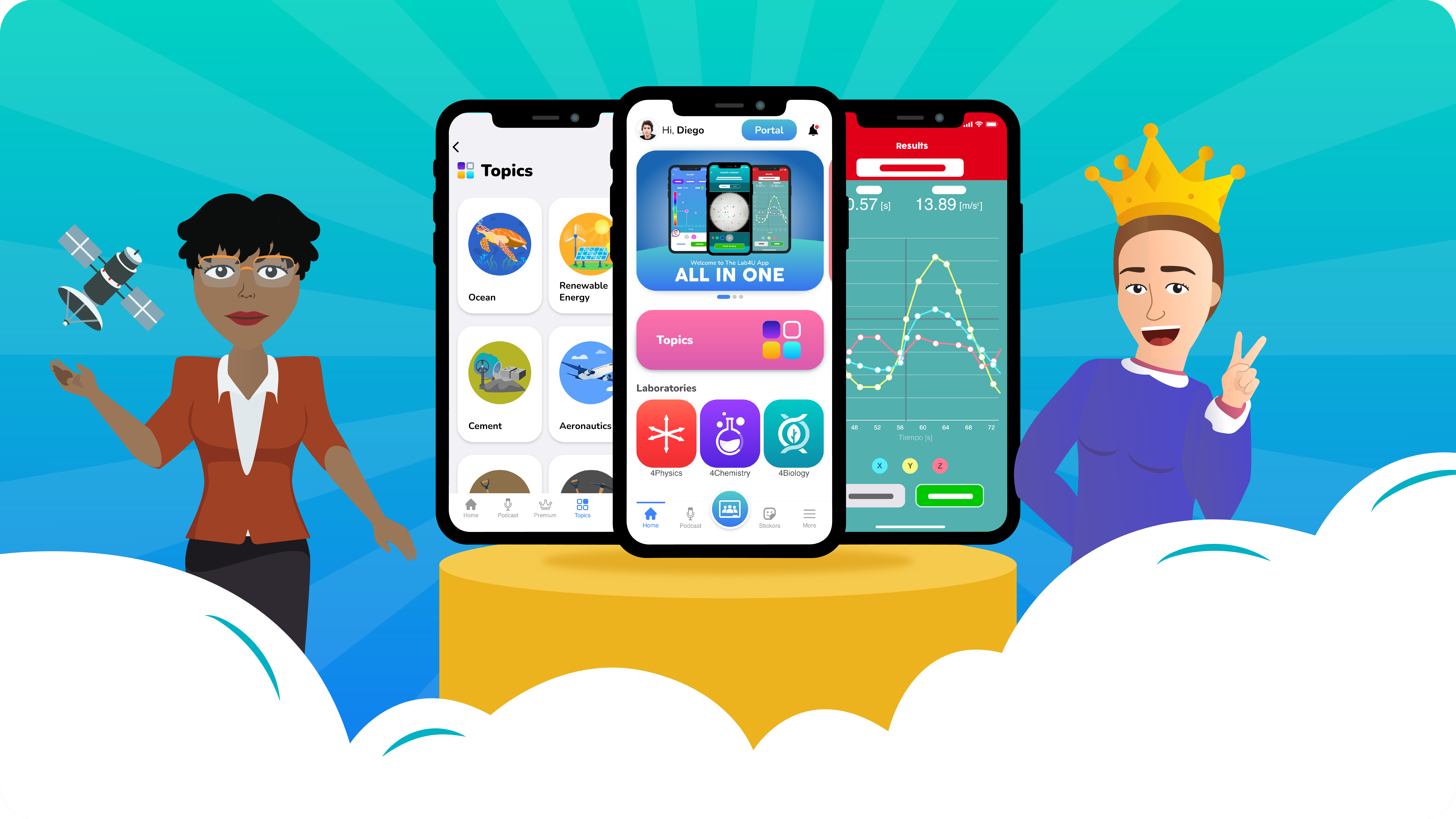 A Laboratory in your Pocket
Can you imagine being able to carry out a chemistry, physics or biology experiment from your home without the need for an expensive Lab? With Lab4U, it is possible. We turn the sensors that are integrated into your mobile device into tools that allow you to experience and obtain information from the world around you in real time. On our platforms you will find a diversity of content to explore all the possibilities that STEM Education offers you. There are no limits to what you can learn and discover!
Lab4U Portal
If you are a teacher, you can find all our content designed by experts in Science Education using the principles of Inquiry-Based Science Teaching on the Lab4U Portal. Access with the same credentials with which you access the Lab4U App or directly from the application.
A comprehensive solution
But Lab4U is not just a science learning platform. It is a community of people who are passionate about science and learning. We also work on projects that focus on gender, sustainable development goals, industries, and other fields to revolutionize STEM education. We're always looking for new ways to innovate and improve our platform, and we're proud to be at the forefront of the science education revolution. 
We hope you enjoy the Lab4U experience!